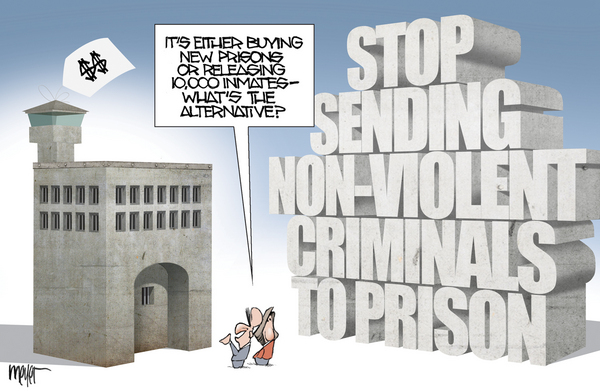 The Prison Law Office is a nonprofit public interest law firm based in Berkeley, California that provides free legal services to adult and juvenile offenders to improve their conditions of confinement. The office provides direct services to thousands of prisoners and juveniles each year, advocates for policy changes, and, if necessary, engages in impact litigation to ensure that correctional institutions meet standards required by the U.S. Constitution.
The Prison Law Office has litigated numerous successful institutional reform cases that, among other things, have improved health care services, guaranteed prisoners with disabilities reasonable accommodations and equal access to prison programs, reduced the use of excessive force, limited racial discrimination and restricted the use of solitary confinement in adult and juvenile correctional systems.
Our History
For over 40 years this nonprofit public interest law firm has been in the forefront of legal efforts to enforce the Constitution and other laws inside the walls of California's prisons. With a small staff of attorneys and support personnel, the Prison Law Office represents individual prisoners, engages in class action and other impact litigation, educates the public about prison conditions, and provides technical assistance to attorneys throughout the country. (The office generally does not handle criminal appeals or habeas corpus petitions challenging criminal convictions.)
California's prisons remain dangerously overcrowded at 136% of design capacity with over 117,000 prisoners crammed into 35 institutions, plus over 7,000 prisoners housed out-of-state and in community facilities. Basic necessities of life, such as medical and mental health care, are often lacking. Prisoners with disabilities are not recognized as disabled, and many are not provided reasonable accommodations as required by the Americans with Disabilities Act. Through both individual and impact litigation, the Prison Law Office has changed many California Department of Corrections and Rehabilitation policies and practices, and has alleviated many of the cruel and unusual conditions that have been inflicted upon tens of thousands of state prisoners.
In the News
The Prison Law Office is occasionally featured in news stories describing the organization's impact on the California prison and juvenile justice systems. Read the July 5, 2005 San Diego Union Tribune article.