September, 2018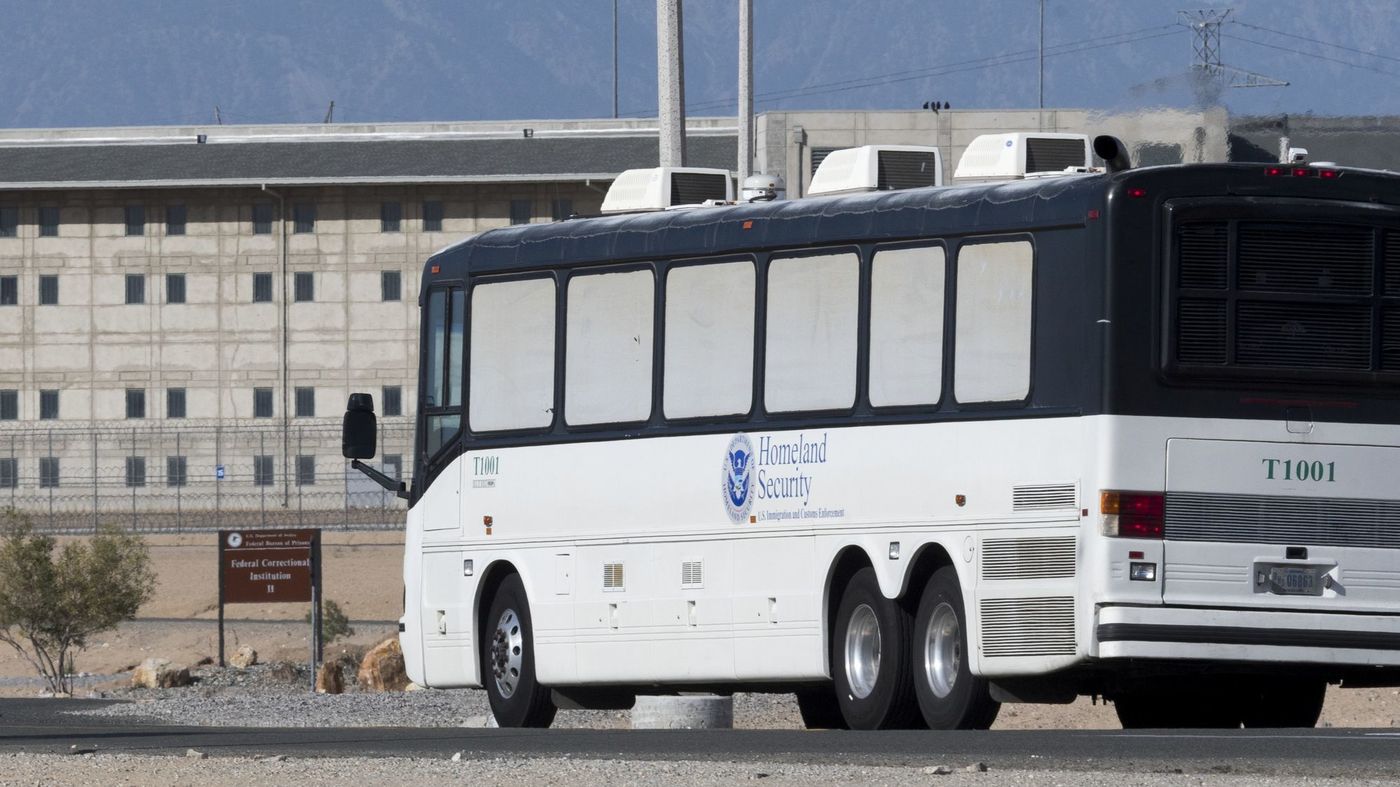 The Prison Law Office, ACLU, Civil Rights Education and Enforcement Center, and the law firm of Meyers Nave Riback Silver & Wilson, PLC filed a motion for preliminary injunction on September 5, 2018, in Teneng v. Trump, a federal lawsuit challenging the conditions of confinement for immigrants detained by Immigration and Customs Enforcement (ICE) at a federal prison in Victorville, California. The motion seeks immediate relief from the court, including an order prohibiting ICE from transferring additional immigrants to the prison.
"Our clients are suffering because of the Trump administration's decision to detain them in unconstitutionally dangerous and punitive conditions," said Victoria Lopez, senior staff attorney of the ACLU's National Prison Project. "Every day that our clients are detained at Victorville puts their health and safety at risk. We're asking the court to intervene immediately to prevent additional harm and put an end to the government's unlawful conduct."
"ICE has chosen to detain immigrants, who are not even accused – much less convicted – of a crime, in a medium-security prison. This is unconstitutional, unnecessary, and unsafe. It should be immediately stopped," said Elizabeth Jordan, director of the Civil Rights Education and Enforcement Center's Immigration Detention Accountability Project.
"The mass incarceration of asylum-seekers and immigrants in a dangerous and chaotic prison where they spend the majority of their day locked in their cells has led to many of our clients to suffer from fear, anxiety, severe boredom, depression, and in some cases thought of or acts of self-harm," said Corene Kendrick, an attorney at the Prison Law Office. "As one detainee stated in a sworn statement we filed with the court, 'At night, I cry. In the nights in my housing unit, I can hear men crying in their beds. I have seen men in my housing unit with scars from cutting themselves due to depression and desperation.'"
"Meyers Nave is proud to partner with the ACLU, Prison Law Office, and Civil Rights Education and Enforcement Center to provide pro bono legal services for this important matter. Ensuring that immigrants are treated fairly and consistent with the constitution is a human rights issue that impacts us all. We are honored to provide vital legal services to those who cannot defend themselves," said Nancy Harris, Chair of Meyers Nave's Commercial Litigation Practice.
Since ICE entered into a one-year agreement with the federal Bureau of Prisons (BOP) in June 2018, hundreds of immigrants, many of whom are asylum seekers, have been transferred to federal prisons, where they are subjected to harsh and punitive conditions in violation of their rights under the Fifth Amendment to the U.S Constitution. ICE detainees at Victorville have experienced frequent and extended lockdowns, shackling, strip searches, verbal abuse, and threats. They have been denied minimally adequate medical and mental health care and exposed to unhygienic and unsanitary conditions. Many have been denied the right to practice their religion and have had religious items such as turbans and Bibles confiscated.
In addition to preventing additional transfers to Victorville, the attorneys also ask the court to ensure that ICE and BOP provide constitutionally adequate health care, prohibit them from subjecting ICE detainees to conditions that amount to unlawful punishment, and end the restrictions on detainees' religious rights.
The case, Teneng v. Trump, was filed on August 1, 2018 in the U.S. District Court for the Central District of California. A motion for class certification was filed on September 4, 2018.
Additional information about the case can be found at: