May, 2017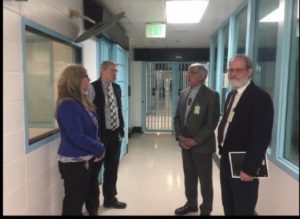 FAIRBANKS, Alaska (KTVF) – The Fairbanks Correctional Center will be seeing some changes in the near future.
The facility will be implementing different aspects of the Norwegian prison system.
Today, staff members were able to share the different programs they offer to inmates, and what changes have already been put in place.
Executive Director at Prison Law Office, Donald Specter, will be helping to fund these implementations. This includes a trip to Norway to see firsthand what living is like for prisoners.