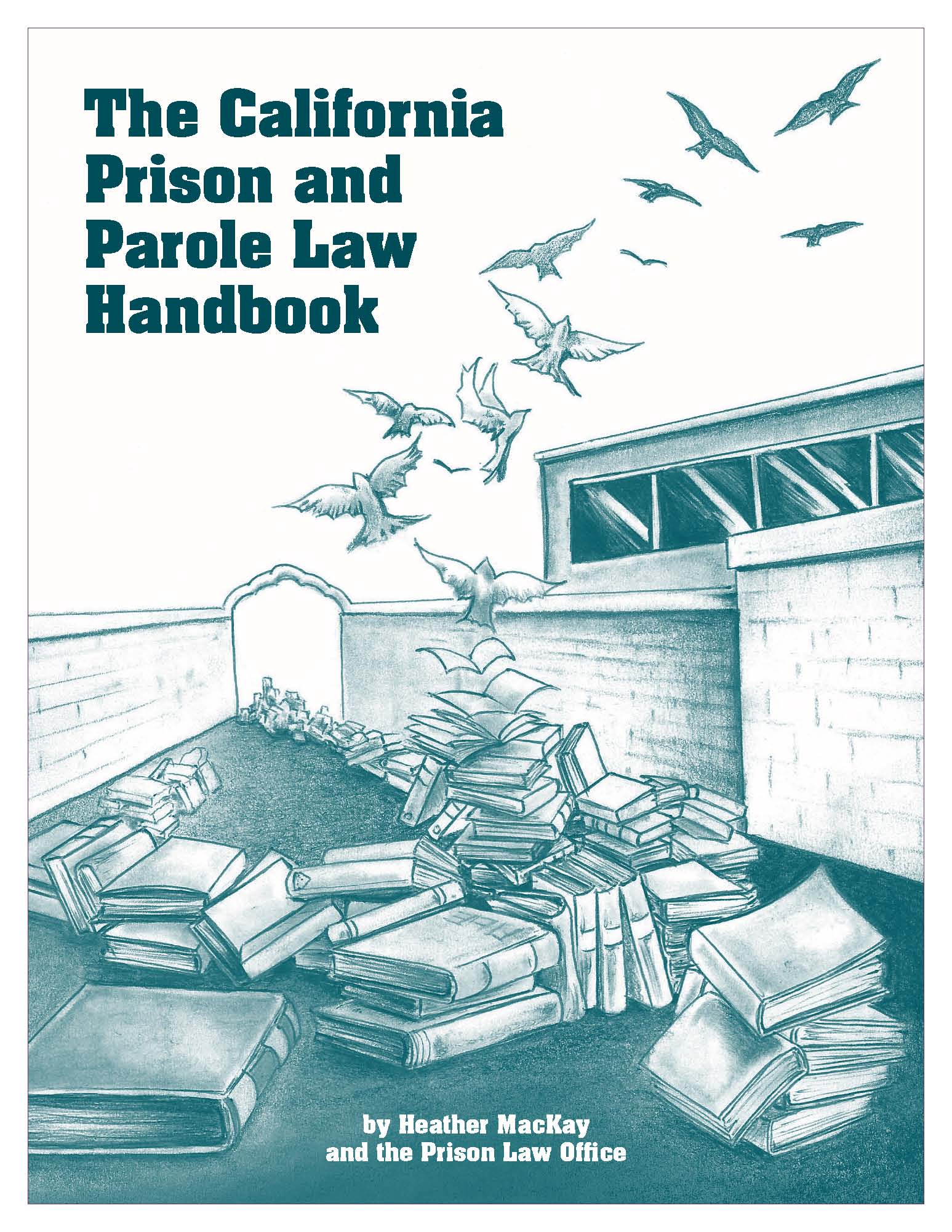 Fully updated for 2019!
The California Prison and Parole Law Handbook is a comprehensive overview of the laws and policies affecting people in state prisons and on parole in California. Includes extensive discussion of the administrative appeals and court actions that people can use to protect their rights and to seek remedies. 19 chapters, plus resource lists, forms, and sample legal documents. 1170 pages.
WE SHOULD BE READY TO START TAKING ORDERS FOR PAPER COPIES BY MID-FEBRUARY. PRICE IS $20 FOR PEOPLE IN CUSTODY AND $200FOR OTHERS.
View/Download The Handbook On-line
The Prison Law Office has a monthly drawing for free copies of The Handbook for people in custody. To be put in the pool, a person should send a copy of their trust account statement showing that they have not had more than $25 in their account in the past six months to Prison Law Office, General Delivery, San Quentin, CA 94964.
CONTENTS:
Administrative Appeals
Rights of People in Prison
Cruel and Unusual Punishment, Use of Excessive Force, and Protection from Physical and Sexual Abuse
Classification, Housing and Programs
Prison Rule Violations
Placement in Segregation
Medical, Mental Health, and Dental Care
Determinate Sentences, Restitution, Time Credits, and Release Dates
Life Parole Suitability, Other Board of Parole Hearings Proceedings, Commutations, and Pardons
Detainers and Extradition
Parole and Post-Release Community Supervision
MDO and SVP Commitments
Workers Compensation and Other Benefits
Immigration Issues for People in Prison
Direct Appeals of Criminal Convictions
State Petitions for Writ of Habeas Corpus and Writ of Mandate/Prohibition
Federal Petitions for Writ of Habeas Corpus
Federal Civil Rights ("Section 1983") Lawsuits
State Tort Lawsuits
Legal Research, Writing, and Strategies